About Nancy Bodsworth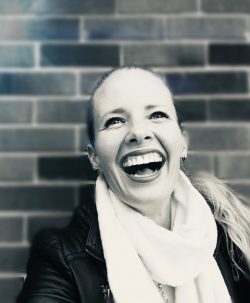 Born in Calgary, AB and raised in Brampton, ON, this high school teacher is very active in her community and keeps busy through her many musical involvements, fitness activities and enjoying family and friends. Nancy and her husband Jeff now live in the Hamilton area with their four children (Cecilia, Stephen, Jack and Nathan).
Nancy Bodsworth began her music career at a very young age by singing in a local church choir and taking piano lessons. Knowing that music was in her blood, Nancy attended a prestigious high school for the performing arts where she studied vocal music through a variety of genres (jazz, musical theatre, and classical). Nancy now holds bachelor degrees in both Vocal Music and Education from the University of Western Ontario and now teaches with the Hamilton-Wentworth Catholic District School Board.
Nancy and her family currently lead the music for the 11:30 am Sunday mass at St. Thomas the Apostle Church in Waterdown, ON, and she frequently sings and plays keyboard at weddings, conferences, retreats, rallies and various school board-related functions. Nancy has performed on EWTN's "Dana and Friends", Shalom World TV, Salt & Light Media and her song "In My Father's House" was also nominated for a GMA Covenant Award in 2013. Nancy and her family have also been very blessed to provide the music for some of the CTV Sunday morning masses for many years.
Despite spending most of her time taking care of her four young children, Nancy continues to write and record new Christian music.  Nancy's most recent recording is a Christmas album entitled "THE GREATEST GIFT" which is available NOW!!! All of her other  albums – Embrace (2007), My Everything (2013) and Let Your Mercy Fall (2016) are available on this site as well!